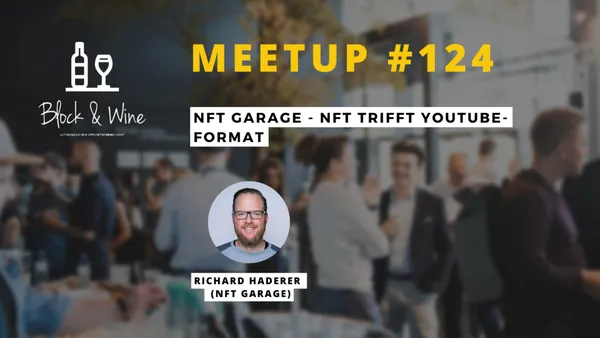 Block&Wine #124
In our upcoming Block&Wine Vienna Richard Haderer will present the first NFT backed YouTube Series about tuning a real Car. By giving NFTs a new way of utility, content is owned by the community. NFT GARAGE tunes and builds a car and creates a YouTube-Series about that.
We look forward to seeing you ! 🍷🙌
P.S.: If you are new to this topic, don't be a stranger. The Block&Wine Meetups are open for anybody that is interested in and enthusiastic about crypto and blockchain.
Thursday | 09.02 | 7 PM | weXelerate Vienna