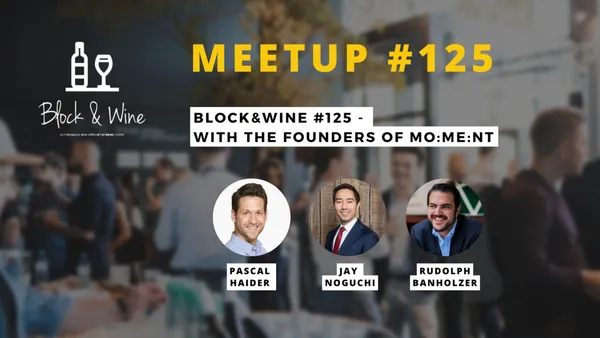 Block&Wine #125 – with the founders of MO:ME:NT
While many brands see an incredible opportunity in the web3 space, they all struggle to find a senseful way to enter it. MO:ME:NT offers an easy access to the Metaverse using real moments.
The global founder team aims at turning moments of public interest into Non-Fungible Tokens (NFTs) called MO:ME:NTs via a fully automated API trigger in the instance when they occur. The heroes behind the MO:ME:NTs endorse and enrich them, and you have the chance to buy, own, collect and trade them.
Wednesday | 09.03. | 7 PM | weXelerate Vienna (Space 15)🍷🙌